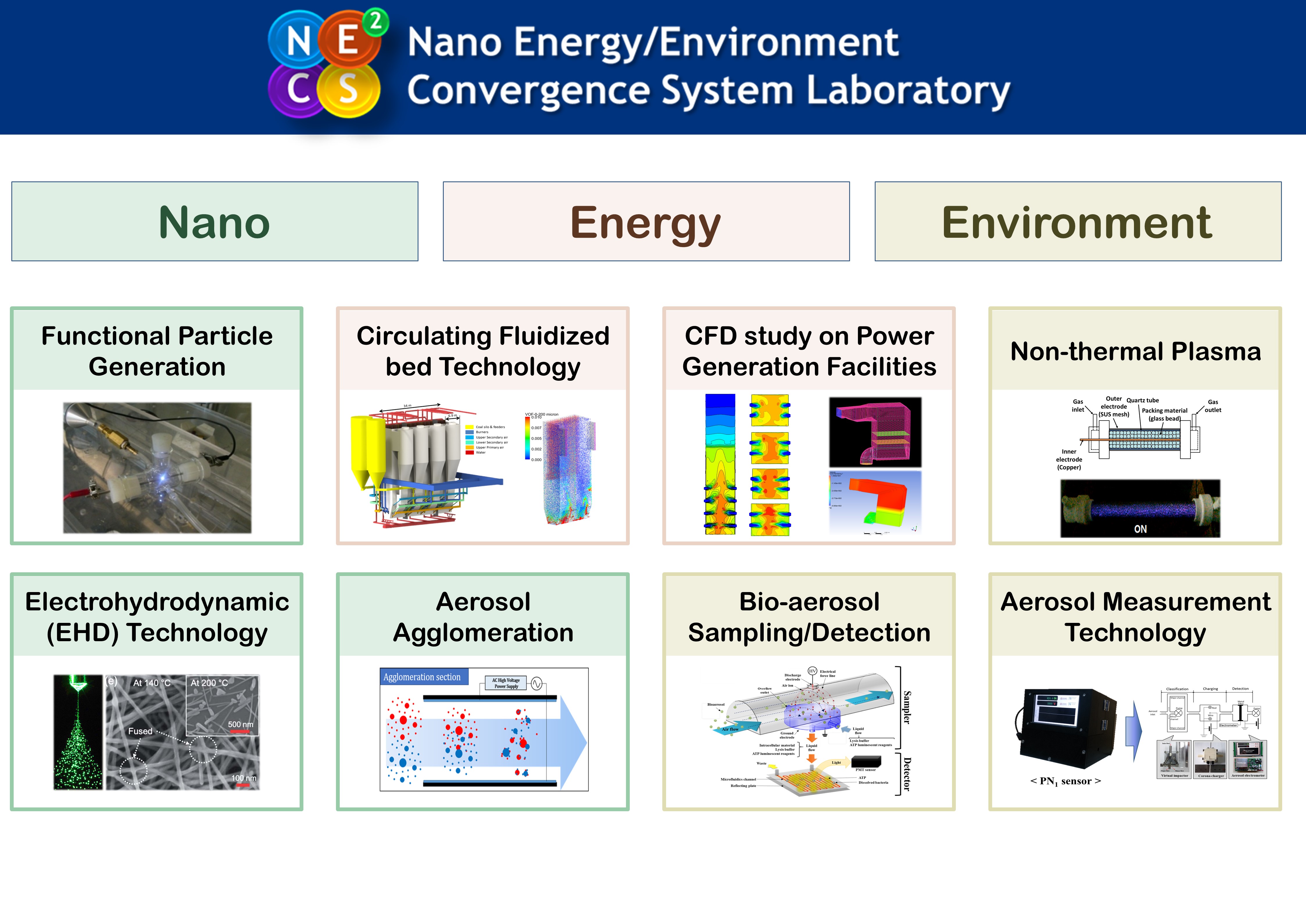 In NEECS (Nano Energy Environment Convergence System) laboratory, we are conducting various researches on Nano, Energy and Environmental technology.
- Nano Technology : Functional nanoparticle generation, electrohydrodynamic (EHD) and aerosol agglomeration technology.
- Energy Technology : Coal & biomass gasification, circulating fluidized bed technology, CFD study on power generation facilities.